View cart
"Kennedy Bablyon and What Really Happened for $14.99!" has been added to your cart.
Showing all 8 results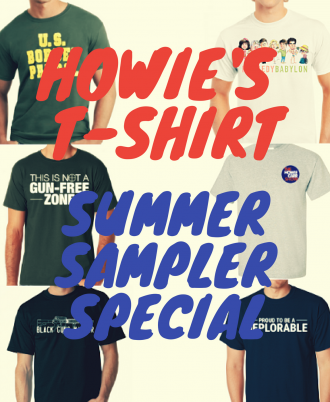 Howie's T-Shirt Summer Sampler Special– 3 t-shirts for only $14.99! Check out the details below for all of our designs.
You can't beat this price!
Only sizes SMALL and MEDIUM are left.
Sizes L, XL, XXL, XXXL are SOLD OUT.